Why Reliable Office Solutions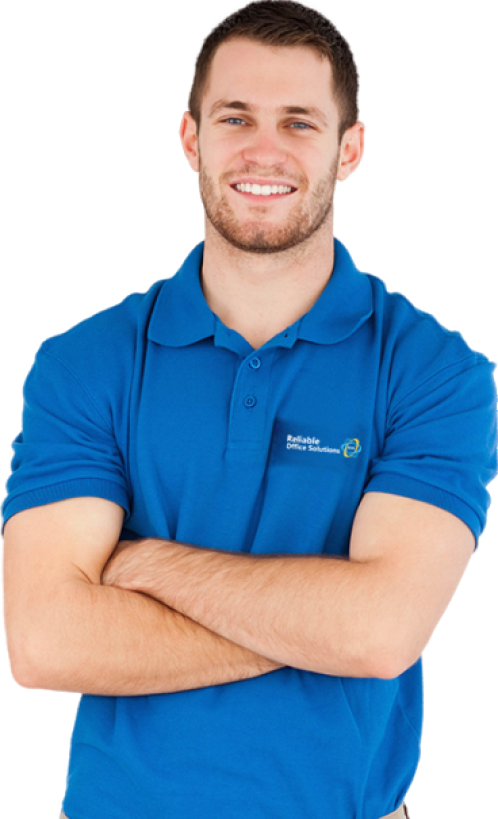 WHY RELIABLE OFFICE SOLUTIONS?
To answer this question, we looked at our 45 years of experience of selling and supporting office technology, our leadership team, the markets we perform in, the clients we've both gained and lost over these years, the partnerships we have today, our commitment to adapting with technology and of course the inner culture of company.
Today ROS is the company to talk to if you would like to experience "best in class" products, well trained technicians, specialists in key areas of interest, professional polite sales consultants and of course fair and transparent pricing.
WE OWN RESULTS, NOT JUST TASKS
A good partnership is about creating a lasting relationship to make it a win-win for both parties. We work to ensure success for our clients. We internalize our customers' business goals, then structure and execute new technology to maximize and achieve the desired results.
In summary, we have learned a lot throughout the years regarding what does and doesn't work for our clients in this ever-changing marketplace. We have decided that we don't need to be the biggest or the most profitable, but rather the most unique and well-rounded in dealing with our clients; our leadership team alone has a combined 100+ years' experience in the office technology arena. This has shown up in the loyalty we have fostered with our over 3000+ clients throughout the tri state area as well as across the country. We hope you will allow us the opportunity to share the boutique experience so many of our clients enjoy.
WE THINK LONG TERM AND ASK GOOD QUESTIONS
We think strategically. We ask questions constantly. What are our customers trying to achieve, will it work and be scalable for growth down the road? How can we minimize this associated cost for our clients? How can we maximize the benefit? What will be the total cost of ownership?
We recognize that today's office technology company should not solely be a "vendor" but rather a "partner" that understands your business goals and is able to reinforce them well into the future. This is accomplished with every personalized solution along with a team member or members that are fully accountable to you and your organization.
RECOGNIZED LEADER IN THE INDUSTRY
Our Management Team

Billy Hanson
CEO
Billy Hanson has been serving as CEO of Reliable Office Solutions since 1999.  Prior to working at Reliable, Billy had spent time at a local accounting firm as well as three years in the tax department at Ernst & Young LLP in NYC.  His background as a CPA provides him with the skills needed to meet the company's financial needs and steer the organization through the challenging financial and regulatory environment we have endured over the past couple decades as well as at present. Billy's passions, however, lie beyond just finance.  He enjoys the day to day operations of the company and working collaboratively with his managers and co-workers as well as the wonderful array of customers that Reliable is fortunate to have.  Billy spends much of his time on customer service and has taken on the role or building the internal software systems and processes with the help of a programming team and listening to advice from Reliable Office Solutions' highly skilled management team.  This tool helps Reliable to assist customers more efficiently with their needs and enables greater interoffice collaboration and communication.
Christina Matarazzo
VP of Operations
Christina Matarazzo is an accomplished executive with 10 years of experience.  She is the VP of Operations at Reliable Office Solutions. In partnership with the executive management team, she consistently creates leading processes for customer and employee support. Christina has held a number of responsible roles in general management with Reliable and has contributed to cash flow.  She is known for her increasing organizational and leadership skills amongst the Christina has achieved her Master's Degree in Human Resources and Business Management from Devry University in 2015.  She graduated from St. Johns University for her Under Graduate Degree in 2009.  She is an active member of the Staten Island Economic Development Committee on Staten Island and has been the recipient of the President's Award in 2011 and 2019.
Jodilynn DiPiazza
Leasing & Operations Manager
Jodilynn DiPiazza serves Reliable Office Solutions as the Leasing & Operations Manager. She has been with the Reliable team for the past 15 years, running the day-to-day operations when it comes to leasing, logistics, scheduling, & supporting our entire management and sales team. In her journey here at Reliable, Jodilynn has established long time relationships with all of our leasing partners, as well as all of our Clients, Canon partners and distributors. This allows the sales order process, along with the equipment delivery and set up to run smoothly. Jodilynn, and her team go above and beyond to make sure her department runs as smooth as possible. Jodilynn has been the recipient of the President's Award in 2010 and 2016.
Kevin Feeney
Director of Enterprise Solutions
I began my career in this industry back in October 2009 as a sales rep for another vendor; since then, I joined the Reliable team during the summer of 2010. After quickly developing an interest in the "solutions" arena of this business, I worked my way to becoming a Document Solutions Specialist within my first 2 years at Reliable. Through education, immersion, a bit of osmosis and a true passion for the arena, I was promoted to Reliable's Director of Enterprise Solutions in February 2014. During my tenure, Reliable has seen continued growth year over year in area's such as document / output management software, VoIP telecom and assorted IT Services – to name a few. I pride myself on acting as a bridge between Sales and Service to ensure that Reliable not only experiences growth amongst these key solutions, but that their placement and deployments are seamless and successful. Reliable's ability to confidently navigate its way through these offerings is a key component to our future successes and position in the marketplace.
Lynroy Simon Jr.
Service Manager
A motivated Technical Professional that prides himself on detail and efficiency with 30 years of experience in the office equipment space handling customer services, hardware, software, connectivity remediation, and providing classroom training to technical professionals and end user. As the head of Reliable's Service Department for the past 15 years, is driven to deliver best in class customer service, by monitoring the effectiveness and efficiency of performance and services delivered, ensuring that the Reliable Mission is realized.
David Powell
Director of Sales
As a Director of Sales- with over 25 years in the office solutions industry- I have extensive experience in developing key growth sales strategies, tactics and action plans, building relationships and understanding evolving customer trends. It is in the successful execution of these strategies that financial targets are achieved. Sales, Coaching and team development is my passion. My core strengths are in strategic planning, managing people, selling, leveraging technology and improving processes of every business and in planning and directing the sales activities within the organization. As a key member of the senior management team- I have found that utilizing a "Leadership by Example" managerial style to support and motivate others to succeed and achieve their goals gets desired results. Additionally, I consistently strive to dispel the myth that sales people are not accountable.
Carla R. Brogdon
Sales Manager
28 years of Managing Sales Teams within the Office Technology industry. My Core Strengths include Team Leadership, Development, and Motivation; This skill set has allowed me to build Successful Sales Teams of Account Executives and Major Account Representatives in many vertical markets. As a member of the Management Team, I use our Company's Vision to generate new ideas and strategies to initiate positive change. With my Sales Team, we embrace New Business Development with Strategic Planning and Execution, while building and maintaining customer relationships. Being a Management Professional with an Exceptional Record of Achievement, I have learned the vitality of helping to improve customers' costs to Communicate, via documents, voice and data This practice brings Value to understanding customers ever changing technology needs. I also believe, if you are passionate enough about Exceeding Customer Expectations and Customer Satisfaction, you will build relationships to last a Lifetime!
A WORD WITH OUR CEO: BILLY HANSON
What people are saying about Reliable
Contact us today to see how you can
save more

while you

get more

.