Empower End User
PRODUCTIVITY WITH INTUITIVE
document capture & Routing
ELIMINATE WORKFLOW BOTTLENECKS. STREAMLINE AND AUTOMATE YOUR BUSINESS PROCESSES
Even as organizations move toward electronic transactions, documents are often printed, annotated, copied and exchanged via PDF and paper documents. Paper-based information is hard to manage and expensive. PDF documents are inflexible and difficult to edit without the proper tools . Inefficient document handling can slow your business down and prevent you from closing sales, solving a customer issue or getting products out the door. These bottlenecks cost your organization money and waste valuable time. It may even be costing you customers.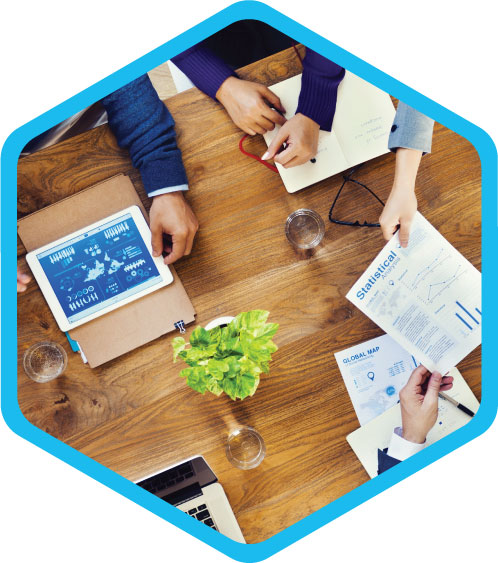 WE ALL HAVE ACCESS TO MOBILE DEVICES WITH HIGH RESOLUTION CAMERAS AND POWERFUL MULTI-FUNCTION DEVICES.
With these you can scan paper documents reliably at high speed and turn them into documents that you can share. But as you scan them or take pictures of them, can you then route them, secure them, and share them with the right people in the right places at the touch of one button?
There is an evolving business environment with the rise of "hybrid – mobile workers." An evolving worker is far more valuable to an organization because they adapt with the changing workplace. They're mobile, and easily learn how to use available new tools to help them work faster and more efficiently in order to adjust business processes to be most effective. They need to work anywhere and have information available everywhere. Digitization of documents is the name of the game. Are you giving your workers everything they need so your organization can reap the benefits?
HOW IT WORKS
Capture
With Mobile Device or MFP Device
Process
Recognize, Convert, Batch, Extract and Enhance
Connect
Collaborate With Virtually Any Back-end System
Contact us today to see how you can
save more

while you

get more

.

Your message was sent successfully.

Your request failed. Please review your responses and try again.