SIMPLIFY THE WAY COMMUNICATIONS AND COLLABORATION WORKS AT YOUR BUSINESS.
Move from being just connected to being truly productive, with tools that let your people take an active role in creating value, delighting customers and engaging colleagues in interactions that deliver meaningful results.
Innovative solutions to enhance and simplify communications and collaboration—in the cloud, on premise, or a hybrid of both.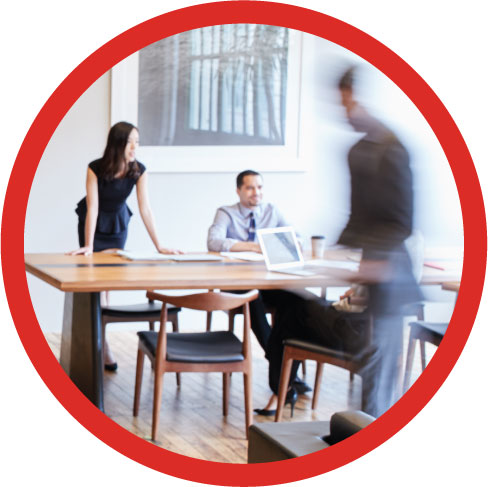 ---

Flexible Deployment: In the cloud, on premise or hybrid deployments areall supported with IP Office along with the ability to migrate from one to the other when the time is right for you.
---

All-in-one Communications and Collaboration: The Avaya Equinox experience provides a single app for voice, video, messaging, conferencing and calendar and keeps employees productive on any device, from any location.
---

Cost saving applications: built-in audio and video conferencing, Bring Your Own Device (BYOD), and voice and instant messaging streamline support and reduce monthly costs.
---

Complete mobility solutions: Whether your employees are on the road,working remotely, or just at a different location, IP Office's intuitive tools and apps keeps them engaged, productive and reachable.
---
Out-of-the-box applications integration: Embed communications in the applications you already have: Sales force, Google, Microsoft Office 365 and Skype for Business.
---
Distinctive Customer Contact: IP Office offers integrated voice, web chat,email, FAX and reporting capabilities that allow even the smallest contact center to support sophisticated and satisfying customer interactions.
---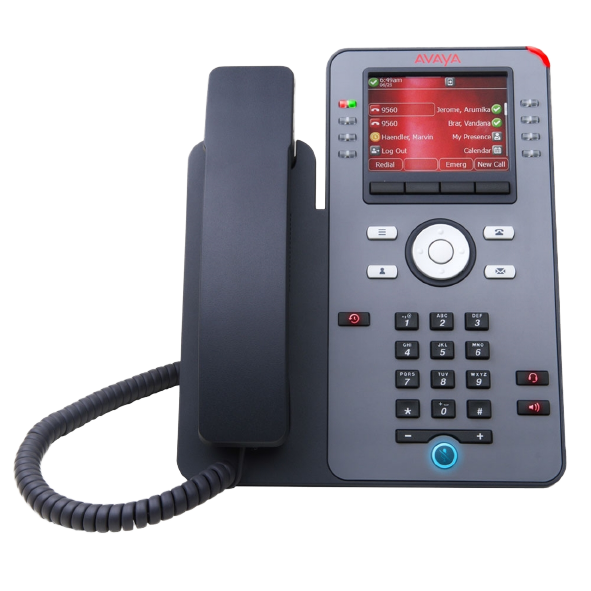 AVAYA IP OFFICE™ EDITIONS
Basic Edition
Essential Edition
Preferred Edition
Server Edition
IP Office Select
Capacity
Users on a Single Server
100
384
1,000
1,500
3,000
Total Solution Users
100
384
1,000
2,000
3,000
Networked Sites
N / A
32
32
32
150
Total UC Users
N / A
N / A
384
750
3,000
Mobility, Access, Integration
Mobility
No
Basic
Enhanced
Enhanced
Enhanced
Avaya Communicator
No
No
Yes
Yes
Yes
Web-based User Portal
No
No
Yes
Yes
Yes
Lync, Outlook, Salesforce.com Integration, Skype
No
No
Yes
Yes
Yes
Conferencing
Ad Hoc Conferencing / Meet-Me Conferencing Users
64 / 0
128 / 0
128 / 128
256 / 256
512 / 512
Conference Scheduling
No
No
Yes
Yes
Yes
Web Collaboration
No
No
Yes
Yes
Yes
Telephony
System Type
Key System
IP PBX
IP PBX
IP PBX
IP PBX
Voicemail Type
Basic
Basic
Pro
Pro
Pro
Call Recording
No
No
Yes
Yes
Yes
Number of Auto-Attendants
9
40
40
150
500
Number of Receptionists
0
4
4
32
75
Deployment
Main Deployment Method
Appliance
Appliance
Appliance
Appliance
Appliance
Active Directory Integration
No
No
No
Yes
Yes
Centralized Licensing
No
No
No
Yes
Yes
Contact Center Support
No
No
Yes
Yes
Yes
Avaya Aura Branch
No
Yes
Yes
No
No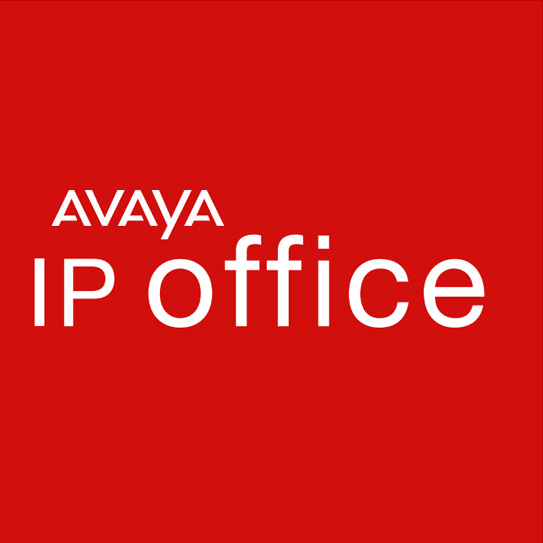 AVAYA IP OFFICE USER LICENSES
IP Office provides flexible user solutions tailored to fit the needs of different kinds of employees, from those who only require basic capabilities, to Office Workers with collaboration needs to Power Users that are highly mobile. IP Office Basic and Essential Edition customers receive standard telephony features. IP Office Server Edition and IP Office Select customers may choose unified communications licenses such as Office Worker or Power User on an employee by employee basis. IP Office Preferred Edition has Mobile Worker and Teleworker options in addition to the Office Worker and Power User shown.
Function Matrix
Basic User
Office Worker
Power User
Desk Phone Call Control
Place / Receive Calls, Hold, Transfer, Park / Page, Conference
Yes
Yes
Yes
Access Telephony Features via Phone UI or DTMF
Yes
Yes
Yes
Web-based Access for Office Collaboration (Avaya one-X® Portal)
Click to Place / Receive Calls, Point and Click Call Control
No
Yes
Yes
Conference Scheduling
No
No
Yes
Control Audio Conferences
No
Yes
Yes
Federated Presence and IM
No
Yes
Yes
Personal, System and Corporate Directory Access
No
Yes
Yes
Visual Voicemail
No
Yes
Yes
Rich Collaboration for Remote and Mobile Workers
Turn Your Home Phone into Your Office Phone (Avaya one-X® Portal)
No
No
Yes
Avaya Equinox Experience
No
Yes
Yes
Integrate with the Applications You Already Have
Microsoft Outlook / Lync
No
Yes
Yes
Contact us today to see how you can
save more

while you

get more

.

Your message was sent successfully.

Your request failed. Please review your responses and try again.